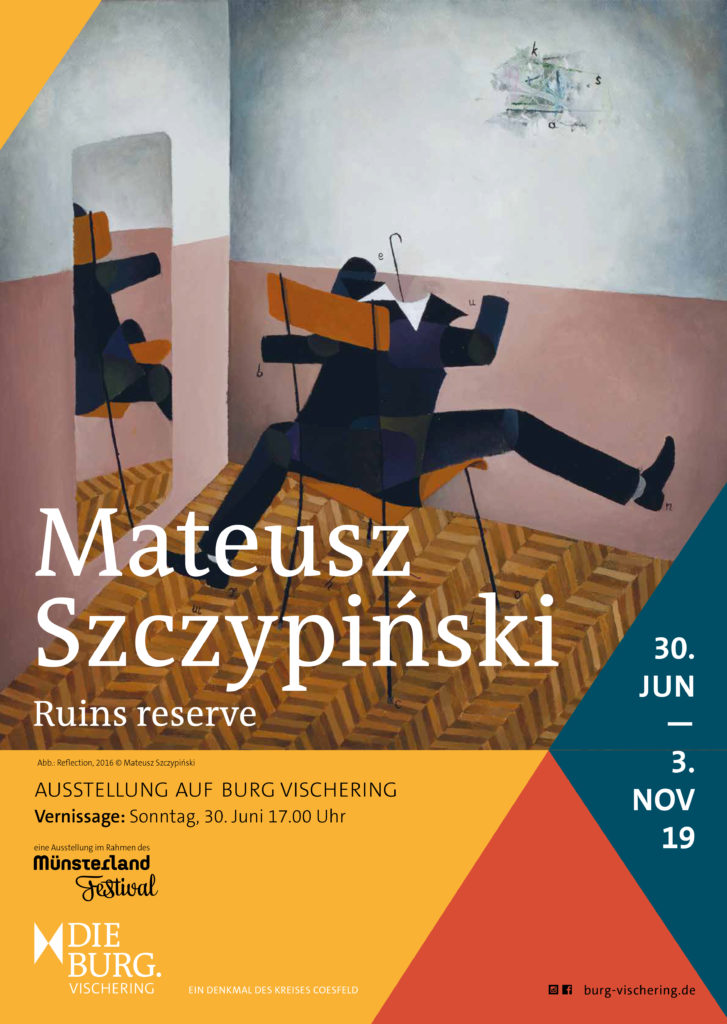 ruins reserve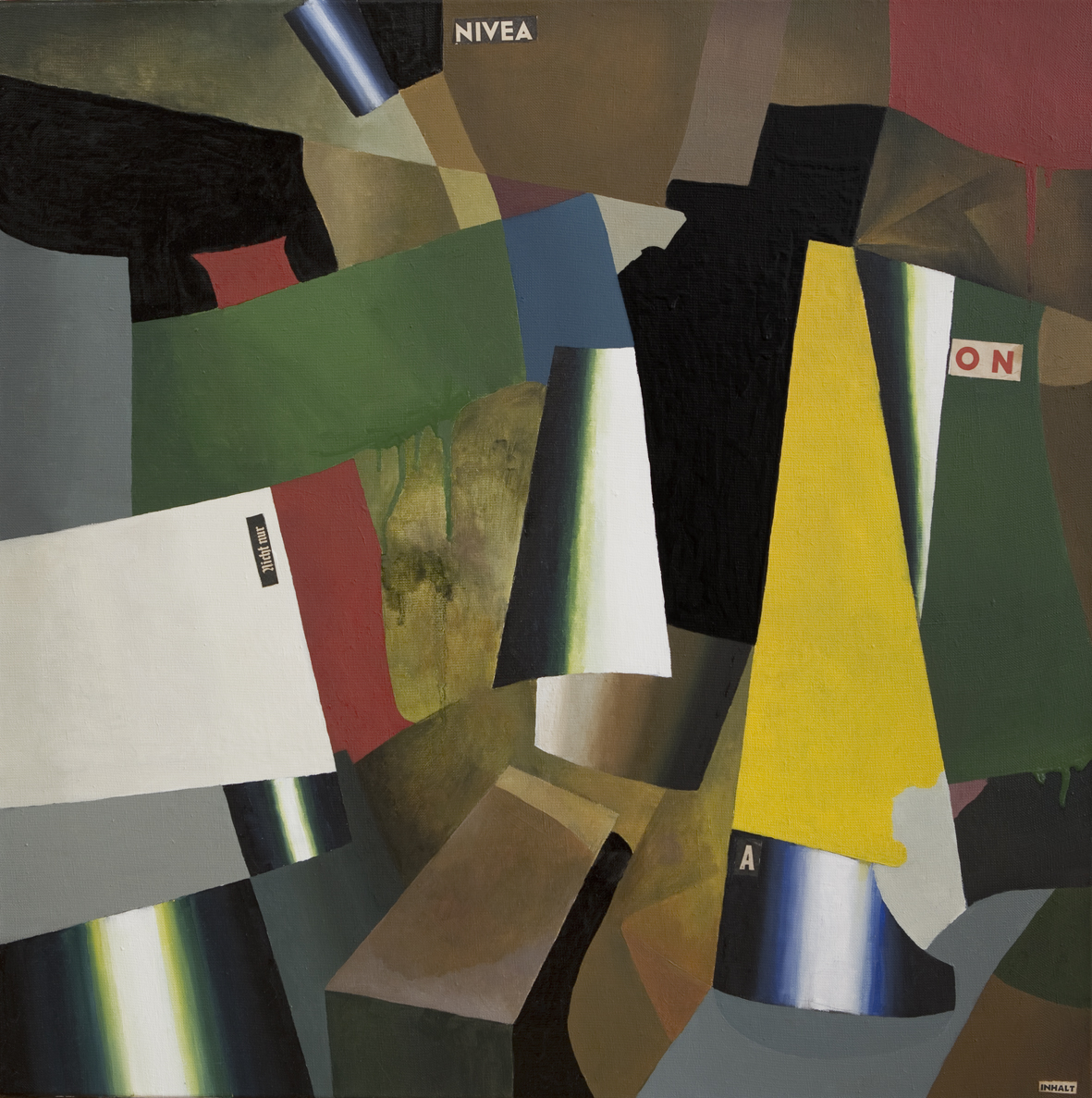 Please, Fill out the Form
Mateusz Szczypiński
"Please, Fill out the Form"
27.10.-24.11.2017
otwarcie wystawy: 27.10, godz. 19.00
To miejsce gdzie nie ma czasu i przestrzeni – choć może raczej są, ale rządzą nimdziwne i szalone prawa. To miejsce w ciągłym ruchu, zmieniające się i równocześnie zawieszone w jakiejś nieokreślonej przeszłości. To notatki skreślone w kalendarzu, wzory, litery, to ciągłe powtarzanie, zapominanie; i słowa rozrastające się w dzikie i niczym nie skrępowane kłącza. Na początku było słowo, a później drugie i jeszcze jedno i kolejne. I powstał hałas. Abstrakcyjny jazgot. Uczymy się jak wszystko zmierzyć, nazwać, opisać i umieścić na osi czasu, zmieścić w odpowiedniej szufladce, uczymy się prostego czarno – białego podziału na dobrze i źle. W tych zasadach i regułach jest coś niezmiennego, trwałego, coś do czego można wrócić, do czego można się odnieść, gdy zaczynamy gubić się w coraz bardziej skomplikowanych wyborach i możliwościach. Coraz starsi uzmysławiamy sobie że proste pytania i jednoznaczne odpowiedziami to miraż, klosz pod którym pozwala nam się wierzyć w sens świata. Potrzebujemy kanonu, zasad, wzorów, gotowych odpowiedzi -jedni by według nich żyć, inni by mieć wobec czego się buntować. Formularz staje się kodem, alchemicznym równaniem, które może, choć nie musi, wprowadzić pewien porządek. Pojawiają się litery, a te łączą się w słowa. Pojawia się rytm zmieniający chaos w porządek. Pojawia się skojarzenie. A dalej? Wszystko się odwraca… Defragmentacja? Dekonstrukcja? Dehumanizacja? Tak działa nasza pamięć. Litery rozsypują się , podobnie jak postacie i nie ma już słów i zdań, nie ma ludzi, są tylko formy. Niektóre z tych form narzucają pewne treści, skojarzenia — nie da się od tego uciec. I znów wszystko się powtarza, wszystko tak samo i zupełnie inaczej, równocześnie. Mundury i garnitury wpisują postacie w pewien schemat, unifikują, ubierają w jednolitą formę, stają się mianownikiem, przez który będziemy wszystko dzielić i rozkładać. W tej dziwnej rzeczywistości znajdujemy wiele wzorów — wzorców. Jest sztuka, jest natura, są również bezbarwne elementy naszej codzienności, natręctwa, przyzwyczajenia. Pilne i gorliwe powtarzanie jednego motywu, multiplikowanie gestu, który przypomina jakiś religijny rytuał. Ten niby- porządek stwarza pozory, pod którymi pulsuje chaos i kolejne błędy, które pączkują i mieszają się nawzajem. Pieczętujemy i podpisujemy, wypełniamy kolejne formularze, stając się częścią domu wariatów, z którego nie można uciec.
---
Openning: 30.06.2017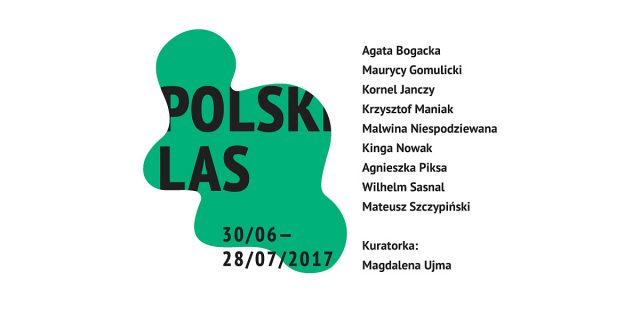 ---
"THINGS. The Object in Polish Photography"
Starmach Gallery, Cracow
19.05–07.06.2017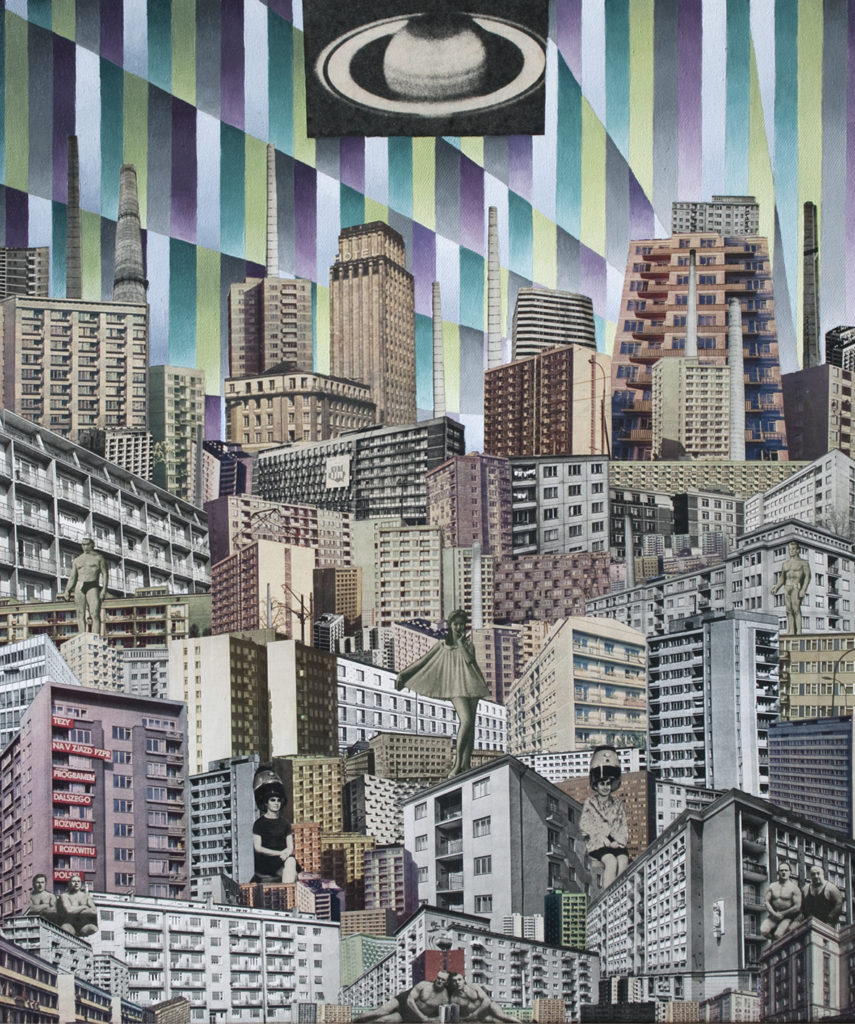 Warsaw exhibition & auction of Polish masters of photography
From a classic still life to a three-dimensional photographic object. The relationships between the reality and photography or the subject with its image are the main theme of the 18th edition of the Fotografia Kolekcjonerska project. Atfer the premiere at the Krakow Photomonth, the exhibited art will be moved to Warsaw where all works will be auctioned.
The exhibition "Things: The Object in Polish Photography" presents works of outstanding Polish artists of several generations that differently approach the aspect of the subject – from a document, to conceptual ideas and photographic objects which move the usually flat photography into the three-dimensional world, enriching it with a whole new meaning. An important part of the exhibition includes works relating to the problem of physicalness of photographs.MOCAK – Museum of Contemporary Art in Krakow
The list of artists featured during this edition of Fotografia Kolekcjonerska include: Janusz Bałdyga, Anna Beata Bohdziewicz, Bownik, Karolina Breguła, Krzysztof Cichosz, Benedykt Jerzy Dorys, Monika Drożyńska, Andrzej Dudek-Dürer, Jan Dziaczkowski, Paweł Fabjański, Marek Gardulski, Maurycy Gomulicki, Nicolas Grospierre, Aneta Grzeszykowska, Edward Hartwig, Jarosław Klupś, Michał Korta, Jan Kosidowski, Eustachy Kossakowski, Agnieszka Kozłowska, Andrzej Kramarz, georgia Krawiec, Józef Kuczyński, Kamil Kuskowski, Konrad Kuzyszyn, Andrzej Lachowicz, Jerzy Lewczyński, Natalia LL, Bogdan Łopieński, Łódź Kaliska, Rafał Milach, Chris Niedenthal, Marek Noniewicz, Wacław Nowak, Witek Orski, Patrycja Orzechowska, Marek Piasecki, Paweł Pierściński, Krzysztof Pijarski, Lech Polcyn, Wojciech Prażmowski, Krzysztof Pruszkowski, Grzegorz Przyborek, Józef Robakowski, Witold Romer, Andrzej Różycki, Zofia Rydet, Zygmunt Rytka, Adam Rzepecki, Bronisław Schlabs, Jan Smaga, Mikołaj Smoczyński, Basia Sokołowska, Mateusz Szczypiński, Marek Szyryk, Andrzej Tobis, Zbigniew Tomaszczuk, Jerzy Truszkowski, Jerzy Wardak, Jerzy Wierzbicki, Krzysztof Wojciechowski, Stefan Wojnecki, Stanisław J. Woś, Krzysztof Zarębski, Joanna Zastróżna, Joanna Zemanek, Wiesław Zieliński, Paweł Żak.
Curator and project coordinator: Katarzyna Sagatowska
Curatorial cooperation: Maga Sokalska
Auction catalogue: bit.ly/18FKcatalogue
---
"ART in ART"
28.04.2017-01.10.2017,  opening: 27.04.2017  at   6.00 pm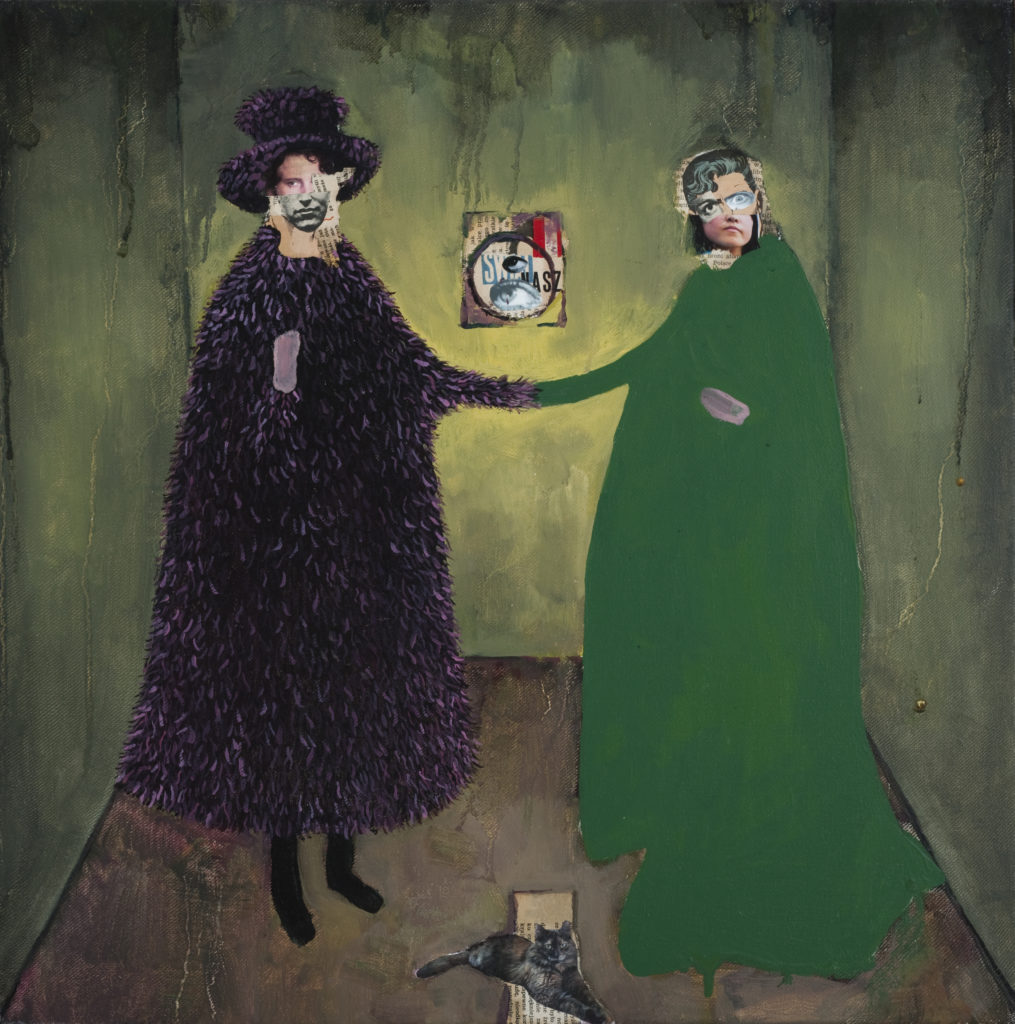 ---
paper-stone-scissors
Monika Powalisz, Mateusz Szczypiński
opening: 25 November 2016
breakfast with the artists: 10 December 2016, 12:00
exhibition runs until 11 February 2017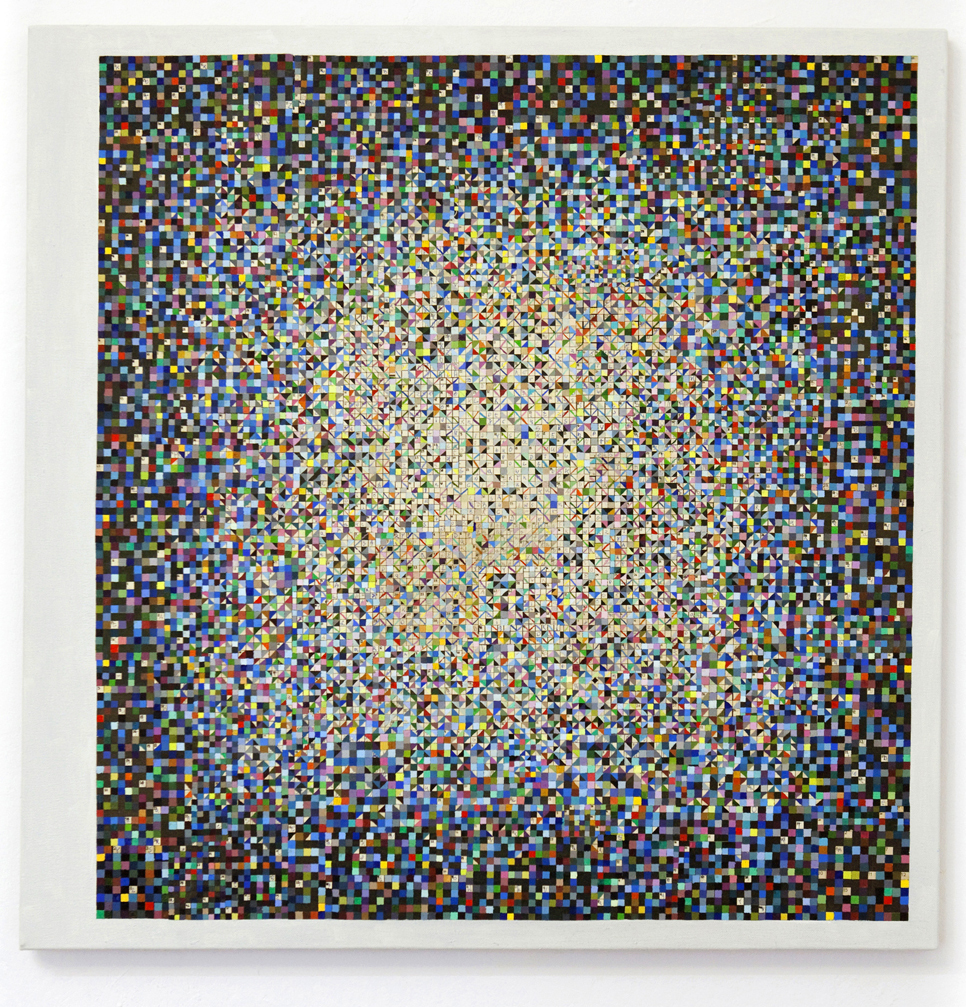 Monika is a scriptwriter and a playwright. Mateusz is an artist and an art historian. What they have in common is paper or, actually, a mania for paper. They indulge this passion in different ways – Monika compulsively collects almost all paper manifestations of graphic design. In her own words: I see my collection, which mostly comprises paper ephemera – from yellowed unwritten notebooks, via unused matchbox labels, blank address books, empty envelops, virgin writing sheets, wrapping paper that used to serve as covers for valuable books, to long out-dated pocket diaries, old maps and travel brochures, and paper bags every decent bookshop once used for packing, according to the biological definition of these objects as "short-living organisms which have adapted to adverse climatic conditions." The items in my collection have survived in spite of being doomed to fleeting relevance, and the collection started and expanded entirely by chance – for instance, I never bid for anything, most of the things were bought in second-hand bookshops, at flea markets, found in rubbish: filched, received, purchased for next to nothing. I like the fact that they are so out of place in today's world, inappropriate, inapposite, antiquated – the fact that their time has passed but they have succeeded in surviving in such a good shape. Or, actually, they have defeated time as this is how I see this useless collection, kept together only by my aesthetic instinct and flair for assembling things.
Mateusz' collection contains numerous volumes and magazines from the days when a middling piece of clothing from the West was worth as much as an average salary for a clerk. Collecting, however, proved not enough for Mateusz. When he reached the stage when he could construct partition walls with the collection in his flat, he decided to use them in his work. This was how numerous cycles of pictures came to be. At first, there were figurative collages in which the artist utilized visual clichés from the history of art, conducting his own research into the memory of image and cultural memory. Then time came for cities – utopian conglomerations of modernist buildings, with an occasional human figure passing between them. Searching for a new impulse in piles of old magazines, Szczypiński also began to create collages/pictures on the basis of old crosswords solved years ago. Handled by Szczypiński, this visual foundation has turned out to offer many possibilities. The artist chooses the monotonous grid filled in with a pen or a pencil to be the starting point. The play begins when he gets down to filling them with oil paint. This act of entering into interaction with a stranger who once amused him or herself by doing a crossword, brings to mind the architectural practice of putting up a building on the foundations of an old one. Szczypiński uses the basis/construction to transform the crossword into a multicoloured abstract composition. This method could be expected to produce a rather repetitive effect but the artist cannot stop himself from playing with the idea and, every now and then, unique pieces appear upon the 'good old' crossword. The visual motif has become a source of endless possibilities.
The paper-stone-scissors exhibition is thus an encounter between two personalities and two collections. Displayed items from Powalisz' collection have been selected by Szczypiński. Mateusz' works to be presented at the shows have been chosen by Monika. This is going to be a play, an arrangement of something new on the basis of what is already there, as well as mutual interpretation.
---
28-09-2016 Studio BWA WROCŁAW : "The Costs of Architecture"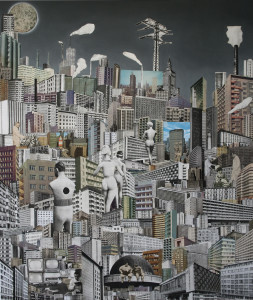 Tematem wystawy są koszty, jakie ponosimy w związku z powstawaniem i funkcjonowaniem architektury w mieście. Na przykładzie trzech "studiów przypadku" przyjrzymy się cenie ekonomicznej, społecznej, psychologicznej, moralnej i politycznej poszczególnych budynków powstających w polskich miastach. Na wystawie zobaczymy wizualizacje kosztów mierzalnych architektury (nabycia i utrzymania nieruchomości, materiałów, pracy, śladu węglowego pojazdów, którymi poruszają się użytkownicy itd.) oraz prace zaproszonych artystów, unaoczniające te koszty, których nie jesteśmy w stanie wyliczyć.
Czas trwania wystawy: 28 września – 22 października 2016.
galeria Studio BWA Wrocław – ul. Ruska 46a/301
budynki: Katowice (NOSPR, Rynek, DH Supersam), Wrocław (NFM, Plac Nowy Targ, DH Renoma)
artyści: BudCud, Iza Rutkowska, Mateusz Szczypiński
kuratorzy: kolektyw MIASTOPROJEKT (Paweł Jaworski, Michał Kubieniec)
wizualizacja danych: Paulina Urbańska, Zofia Piekarska-Oslislo
Wystawa w ramach działań Biennale Sztuki Zewnętrznej OUT OF STH
---
24-10-2016
New publication by Museum of Contemporary Art Kracow (MOCAK) : "Artist from Krakow 1980-1990":
---
12.01.2016
new issue of Art&Business (01/2016) magazine with my work  :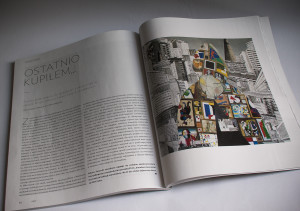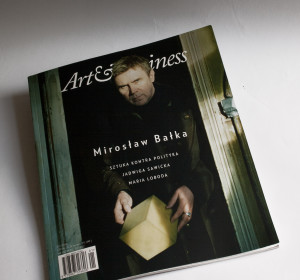 ---
21.11.2015
"dust in the eye" exhibition 9.10-21.11. 2015 "dwie lewe ręce" gallery in Katowice